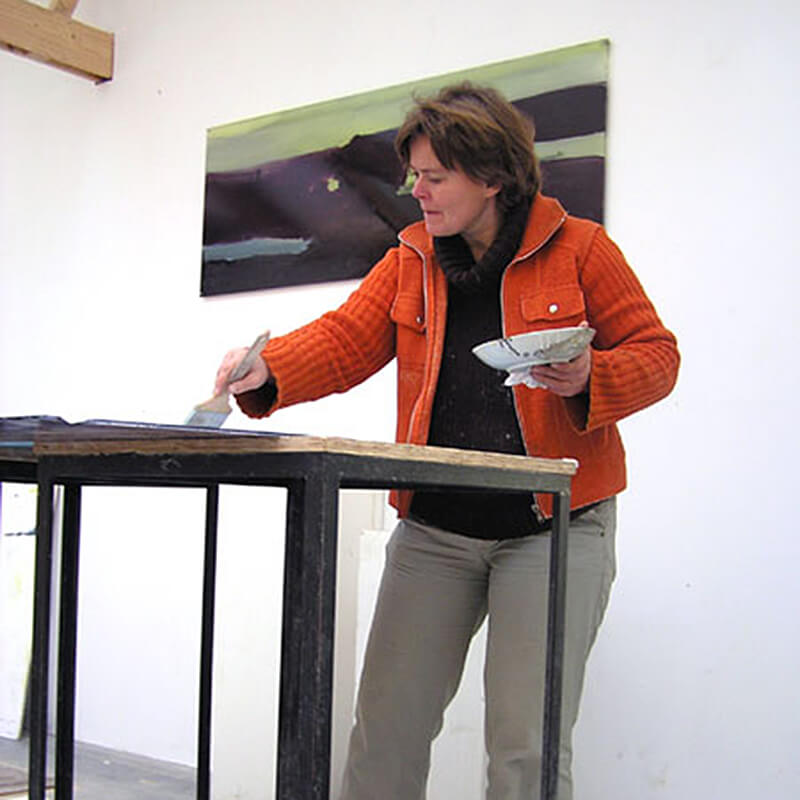 Seclusion, intimacy and dualism are the recurrent themes in Anjeliek Blaauw's visual art. Through the years, the formal language changed and she experimented with various materials. The earlier work is taut, geometric, architectural in form.
Gradually, she abandoned the taut forms and the work became more organic.
Beslotenheid, intimiteit en dualisme zijn de thema's die in het beeldend werk van Anjeliek Blaauw steeds terug keren. In de loop van de jaren veranderde de vormentaal en experimenteerde ze met verschillende materialen. Het vroegere werk is strak, geometrisch, architectonisch van vorm. Langzamerhand liet ze de strakke vormen los en werd het werk organischer van vorm.