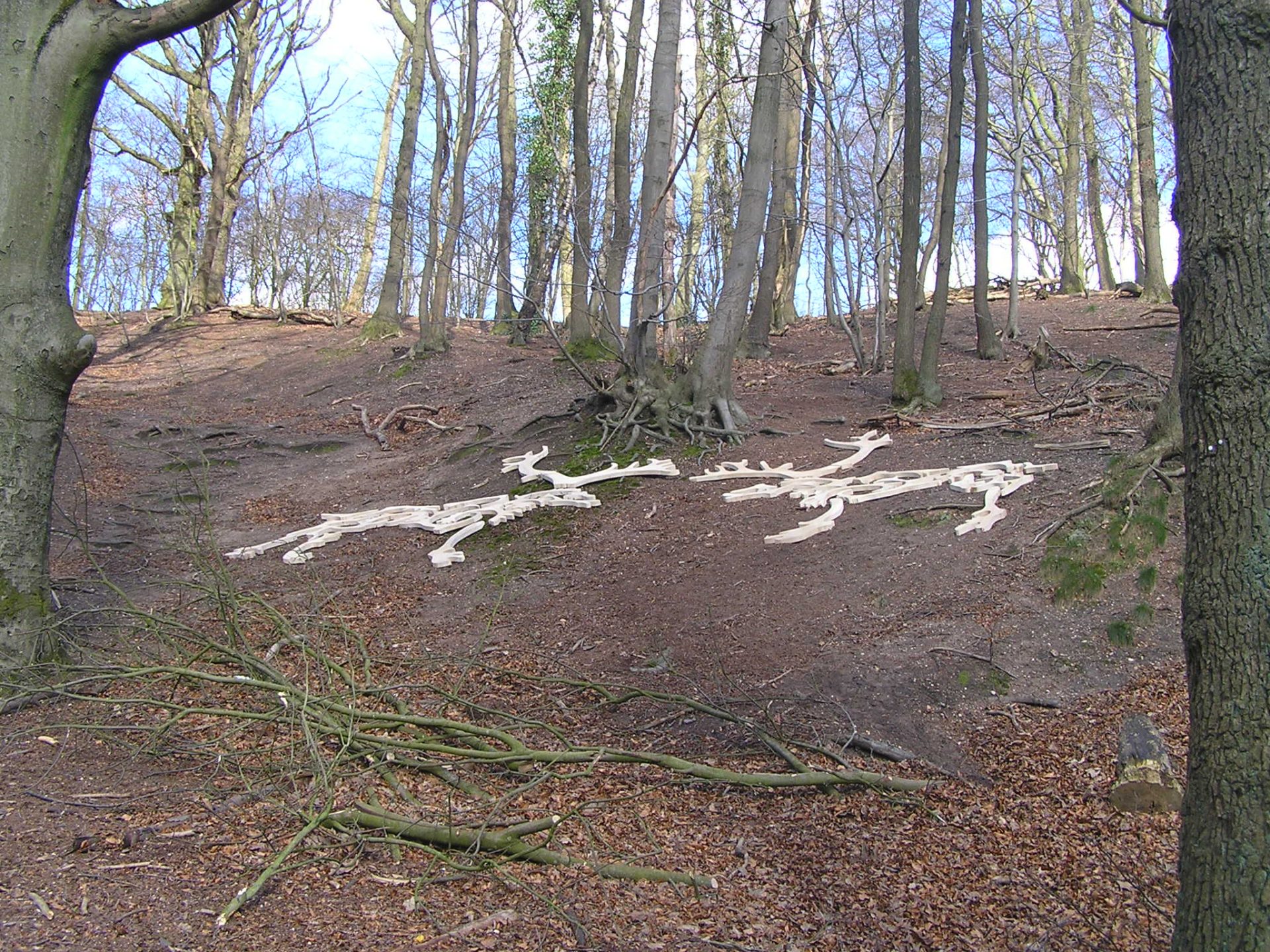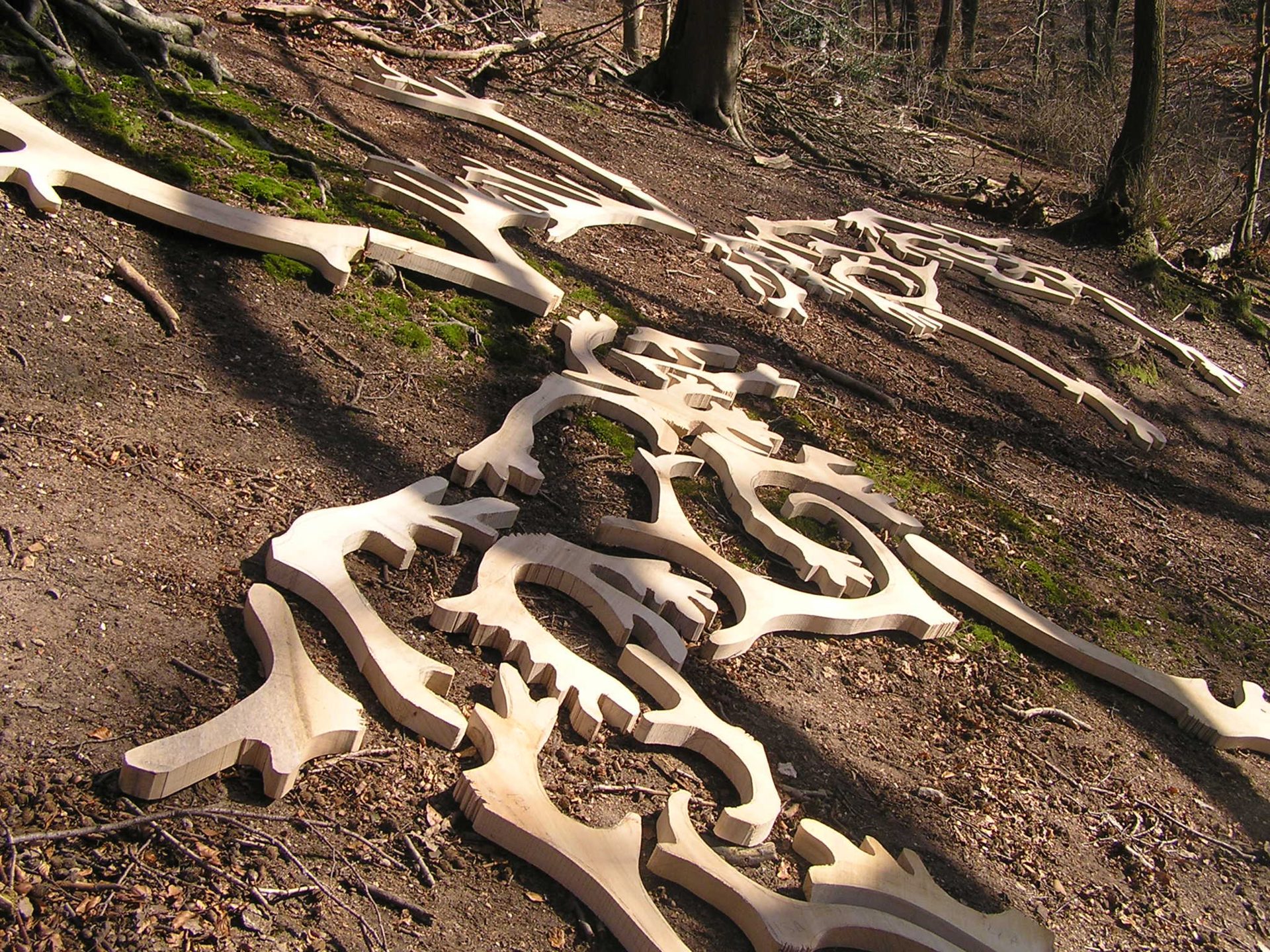 'The romantic longing' 2008
Poplar wood
8 x 4 metres
I am fascinated by the shapes of reindeer's antlers. Each pair of antlers is slightly different in shape; this diversity amazes me. Within a year a pair of antlers grows again, each year the reindeer unfolds its own shape. I associate reindeer with a landscape of peace and space.

'Het romantische verlangen' 2008
Populierenhout
8 x 4 meter
De vormen van rendiergeweien fascineren me. Ieder gewei is weer iets anders van vorm, de diversiteit verbaast me. In een jaar tijd groeit een gewei weer aan, het rendier ontvouwt ieder jaar zijn eigen vorm.
Rendieren associeer ik met een landschap van rust en ruimte.